Live Group Platform Demo of inclusio
Scientifically track, measure and shift your culture
Explore how the most successful organisations are aligning their culture and DEI strategy across their business and sustainability KPI's to promote exponential outcomes.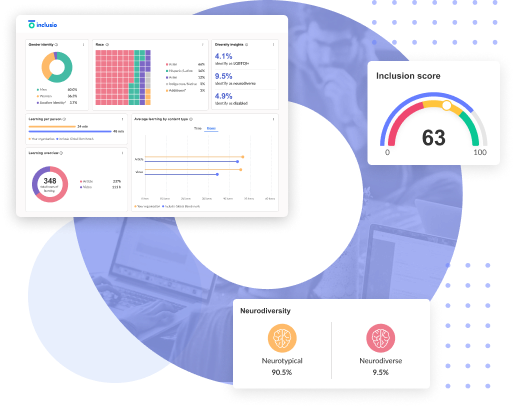 Overview
When your employees feel valued, trusted, engaged, and supported, they are more likely to exceed expectations. It's crucial to gather accurate insights from the voice of your people to understand their identities, level of commitment, and sense of belonging.
Join our in-house solution specialist as they showcase the inclusio platform and how leaders can access a scientific framework that provides data-driven insight to support your company's reporting demands on ESG, Gender Pay Gap, Annual Reports, CSR and regulatory compliance.
Ready to see it in action? Register below.
Date: September 29th 2023
Time: 11:00am - 11:30 am